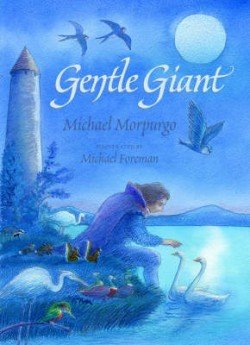 Gentle Giant, by Michael Morpurgo, Illustrated Michael Foreman 9780007809820
$9.95
1 in stock
Description
Additional information
Reviews (0)
Description
Gentle Giant
by Michael Morpurgo
Illustrated by Michael Foreman
BRAND NEW STOCK
This book is in brand new condition.
Published by Harper Collins Childrens Books, 2004, 32 pages.
Blurb:
On a small island way out in the middle of a silver lake there once lived a sad young man. He was sad because he had grown up into a giant of a man, very big, very strong and very frightening. Because of this, no one liked to go near him.
Then one day, he saves a girl from drowning. Little did he know how she was going to change his life forever.
ISBN 9780007809820